Careers
Career Opportunities for the ENS Major
Many argue that the 21st century will be the century of the environment. There's a growing consensus that sustainability and environmentalism offer ahead-of-the-curve careers. The interdisciplinary nature of the Environmental and Sustainability Studies Program provides the flexibility to pursue careers in a variety of fields.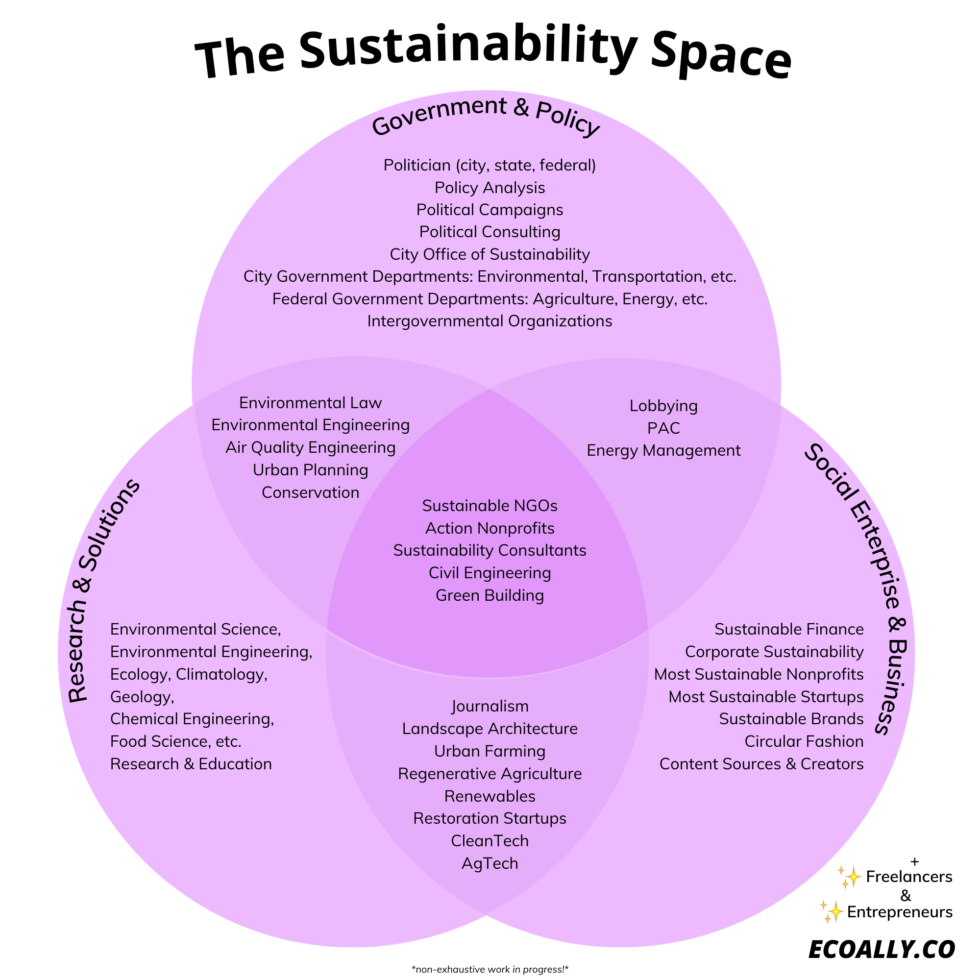 Careers in Kentucky
Kentucky is home to many environmental and sustainability focused employeers. Although the list below is not exhaustive, it conveys the kinds of state organizations where ENS students might work. Consider this list a template for the types of places that offer the possibilities for an environmental career.
Starting Your Search For a Job
Finding an internship or job rarely happens in the same way for everyone. Websites and lists like those above are a start, but remember to mine your own social network for information and keep up with career opportunities that emerge within your local context. Reach out to the places where you would like to work. It's unlikely your first job will be the one you have for the rest of your work career. Be prepared to take entry level jobs, to perform duties that may not be exactly what you want to do but provide a doorway to other more desireable positions. Often, a move to a larger job market in a more populous city can increase the odds of finding the kind of work you want.
To start, find someone to mentor you, a faculty member, a family member. Consult the resources available to you at the UK Career Center. Make sure your resume is ready. Everyone starts with a short resume. Join LinkedIn and request a connection to the ENS LinkedIn page to access the network of former ENS students who are now working or in graduate school.
Get your resume and cover letters out there. Here are some job clearinghouses, but also consider any of the major online job sites like Monster and Zip Recruiter.
- Ecojobs.com
- EnvironmentalCareer.com
- SustainableBusiness.com
- Texas A&M Job Board
- Idealist
- GIS Job Listings